Christmas & Holiday Light Installation in tampa bay, FL
We know the holiday season can be stressful, so light up your holiday this season with a little help from the local team at Shine of Tampa Bay. We specialize in Christmas lighting installation services for both residential and commercial properties with full service holiday decorating from design, installation, to tear down. 
The holiday season can be busy, so let the elves at Shine take holiday lighting off your plate! Services begin with planning, along with design and installation. Whether you're looking for traditional holiday lighting, something modern and trendy, the Shine team can make it happen! 
More Than Just Holiday Lighting Installation 
While the lights might be the star of the show, no holiday display would be complete without garland and wreaths. Our team can safely hang greenery, wrap trees or shrubs  to really make your holiday lighting display shine! We'll work with you to design and plan your vision to make sure we create your perfect winter wonderland.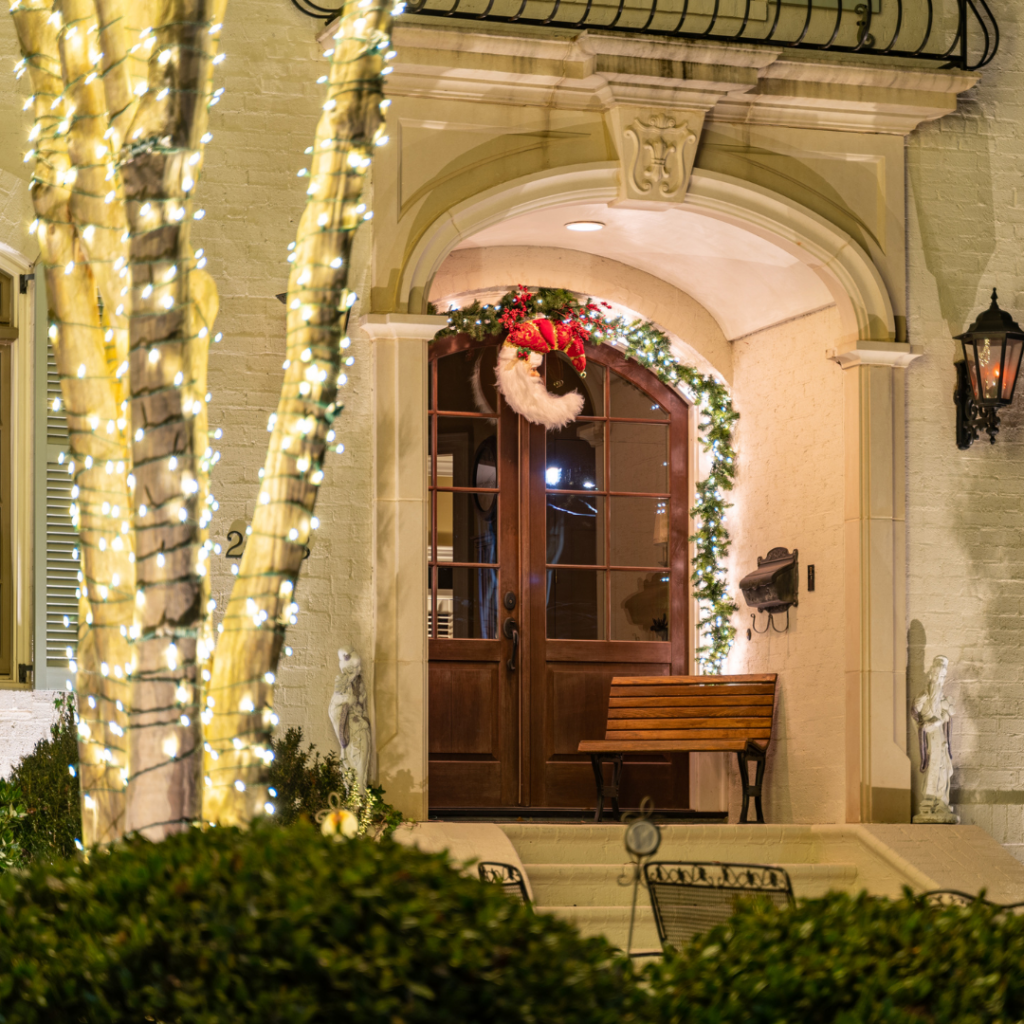 Commercial Christmas Light Installation
We don't just stop at residential homes! We can even make your business Shine. We're fully equipped to tackle commercial projects including storefronts and offices. Help us spread holiday cheer to your customers and employees alike!
Just like with residential homes, we handle every step of the process from design to installation! At the end of the season, we'll even remove all of your holiday decor and store it safely in our facilities for you until next season!
Never again will you spend an entire day working on lighting, only to find out a mystery bulb is out. Or hanging from a ladder, hoping to get that wreath straight. We take care of every bulb, every ribbon and every inch of clean-up. Talk about a Christmas miracle! Book Now! 
Contact us today 813-549-7446 or request your estimate today.
Special Event Lighting Installation
While Christmas light installation is a big part of our business, our lighting products are ideal for special events any time of the year. From wedding venues, businesses or being that standout seasonal home, we can provide professional lighting for other occasions too.
We work with many different cities and municipalities to help light and decorate buildings and trees for special occasions too.
Halloween Lighting
Outdoor Patio & Bistro Lighting
Valentine's Day Lighting
St. Patrick's Day Lighting
Work with Tampa Bay's Best Christmas Light Installers. Book Now!